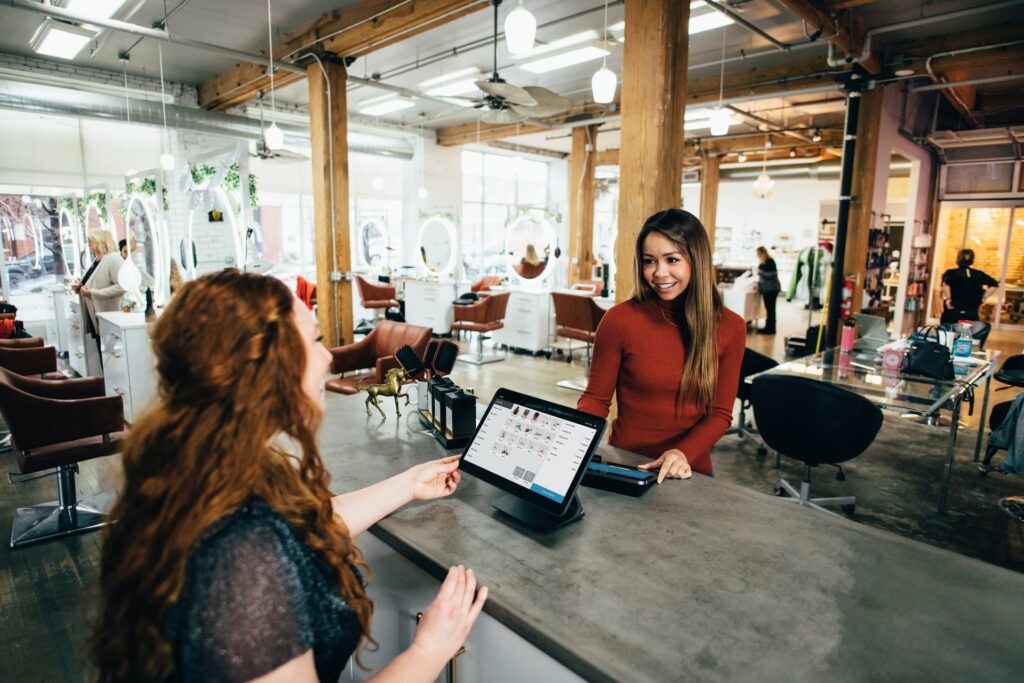 Customers who are loyal to you keep the profits coming in. In fact, loyal clients spend 57% more than irregular customers, which shows the importance of focusing on repeat business. But how do you do it?
The best way to keep customers coming back is by building a strong relationship with them. This will motivate those who love your restaurant to come again and provide you with steady revenue.
When it comes to restaurant loyalty programs, we've created helpful ways for you to improve your customer loyalty strategy.
What is a restaurant loyalty program?
It is a type of customer loyalty program made exclusively for restaurants and their guests. Customer loyalty programs monitor repeat customers' purchasing and reward them with credits they can swap for goodies.
Standard rewards for the restaurant loyalty program can include discount dinners, free menu options, and even access to exclusive gatherings and activities, such as cheese tasting or a famous chef visit at your restaurant.
Restaurant loyalty programs statistics
Survey: How many restaurant loyalty programs are you a member of? – Statista
To give you a few examples and ensure that it is not all just empty words, here is how regular loyal customers can improve your business and why that is even more important today than ever.
According to Restaurant Dive:
According to late 2020 research from Paytronix and PYMNTS, 47% of diners now use at least one loyalty program.
From January 22 to April 22 of 2020, the percentage of people who use restaurant loyalty programs increased by 12%, with the QSR segment seeing the most growth.
On April 22, 24% more chain QSR customers said they used at least one restaurant's loyalty program than on January 22.
Since the COVID-19 epidemic began in 2020, Rewards Network saw a rise in demand for loyalty programs.
Reward incentives are more significant now than they were before the pandemic, according to 47% of poll respondents.
We can link this rise in loyalty usage to the expanding number of rewards programs available in the restaurant industry. Numerous chains have lately created or improved their restaurant loyalty programs to gain market share, increase return visits, and increase spending.
A great example is Popeyes. As per a press statement emailed to Restaurant Dive, Popeyes introduced its first-ever loyalty program, Popeyes Rewards. It offers exclusive access to promotions, events, and the opportunity to earn and redeem points from menu purchases.
Another recent study conducted by PYMNTS and Paytronix collaboration from 2021 shows that restaurant customers who belong to loyalty programs spend twice as much as those who do not. According to this study the average sit-down restaurant customer who used a rewards program spent $167 per month in 2020 on food consumed on-site, that is 92% more than non-rewards program members at the same sites.
To break it down even more, Forbes has gathered loyalty programs statistics:
By now, we know that a restaurant loyalty program is an often-overlooked element of customer experience. However, if you do it right, they can be critical in establishing client relationships and loyalty. To sum up these insightful stats, we can see the value of strong loyalty programs and how they help businesses.
Moving on, let's take a look at six ways to create a successful restaurant loyalty program.
Restaurant loyalty programs: 6 innovative ideas
1. Start a digital loyalty card program
If you are the owner of a small coffee shop or a restaurant manager, then you're familiar with the challenges of keeping clients loyal and returning. One thing that can help is a digital loyalty tool or mobile app. It's simple to set up, doesn't cost much, and has numerous advantages for your business.
For example, the rise of online booking platforms helped many restaurants to maintain their reservations organized and give their customers the ability to make reservations anytime they want without having to call. And the introduction of digital loyalty cards provides your customers with an opportunity to waste less time signing up for stuff and spend more time enjoying the restaurant.
PassKit is one of the popular choices that have helped many restaurants turn physical store cards, and vouchers into digital passes to manage their customers easily. PassKit grew in popularity due to its user-friendly design, practical features, and ability to support companies in building long-term relationships with their customers. So let's take a closer look at this app and how it works to increase customer loyalty.
What is PassKit and how can it improve the restaurant loyalty program?
PassKit is a software that allows businesses of any size to take advantage of their customers' knowledge and trust with Apple Wallet and Google Pay. During the COVID-19 Pandemic, its recognition and usage grew at an increasing rate.
You simply integrate PassKit into your business processes and add digital loyalty passes (e.g. loyalty cards, coupons, membership cards) to the customers' experiences. You don't need any programming skills or advanced setup to create your own contactless loyalty rewards program.
Give PassKit a try today and see how easy it is!
PassKit helps you in rewarding customers and closing the gap between their online and offline experiences. It provides the simplest method for replacing physical store cards and vouchers with digital passes that your clients can keep and use with their built-in digital wallet without downloading the application.
Who is it for?
If you run a coffee shop, a restaurant, a catering company, or any other small business, PassKit can help you keep or win new clients by offering customer rewards.
Here are some strong reasons to use PassKit:
Because it is contactless, it is safer to use during the COVID-19 pandemic
Since it is paperless, you're helping to save the environment
Nothing needs to be designed or printed (there are pre-designed templates you can use)
It's easy to set up, so you'll save time
It enables CRM and POS connectivity
Moreover, PassKit gives you everything that you need to promote and deliver your digital loyalty cards after you've designed and launched your restaurant loyalty program.
You can add your clients' emails to PassKit if you already have a list of them. Then, your customers will get an email including a link to their own digital loyalty card.
You can use the PassKit enrolling link on your website and social media platforms to get more people to sign up.
Additionally, PassKit gives you a QR Code that you can print and use in-store to allow customers to join up for your loyalty program while they are in your store.
What's more, with your card saved to Apple Wallet your iPhone owning clients will see a message when they are close to your business location. Tapping on the notification takes them straight to your loyalty card. They don't even need to unlock their phone or locate Apple Wallet. Super easy. Super cool. And gets more people through the doors of your restaurant.
2. Reward customers with freebies and discounts
Punch cards are a simple and practical way to drive customer loyalty. Simply hand out a punch card in-store, and every purchase over X dollar spent earns the customer a stamp. Then, they get another one free after 5-10 payments.
Although print cards are still a popular choice, they can be difficult to keep track of (both for you and your users), and success with them is difficult to measure. All that being said, it's an easy starting point, and there's no reason you can't improve it later.
If you opt for print cards, we suggest collecting email addresses with these cards at the very least so you can send your customers special offers, big occasions, or loyalty offering changes. For example, with PassKit, you can design coupons, loyalty cards, and passes, among other things.
With Loopy Loyalty, you can focus on stamp/punch cards. With this digital loyalty software, you can create digital stamp/punch cards for your customers. This way, your customers can keep their cards in Apple Wallet or Google Pay.
Make sure you get in touch with our team so you can sign up for a demo and learn more!
Source: Unsplash
Your main goal should be to motivate current customers to return more often and spend more money each time they come back. You can do this by rewarding people who dine at your restaurant regularly.
You can also offer them discounts for eating during off-peak hours, such as Sunday brunch, when fewer people are present. In addition, include extra add-on purchase opportunities, such as a percentage discount on any waffles or omelets ordered with a coffee in your restaurant loyalty program.
Suppose your goal is to raise the average transaction value. In that case, you won't have to worry about creating new, expensive prizes only available to exclusive loyalty members – free rewards in return for purchases are still effective!
One of the strategies to encourage users to come to your place more frequently is to offer a free coffee after five purchases. You can be even more creative by offering them a free meal.

You can also notify your customers when they are near your location by using Location Based Messages that will automatically appear on their lock screen.
3. Consider an exclusive rewards program
Source: Forbes
Customers want to feel unique, and giving loyalty members an exclusive rewards program is a way to make them feel like VIPs. Make a sub-list for your loyalty program members if you're using a mailing list so you can keep records of them and interact with them individually. Consider providing the following benefits to loyalty program participants:
Early access to bookings or free entrée for special dinners
Free parking space
Seating in the front row
Longer Happy Hours
Cookies, napkins, champagne, and other exclusive restaurant items
Discounts
When you master your loyalty program, you create a tiered rewards program system. Customers receive higher and finer prizes as they spend more to demonstrate their prestigious status. Consumers who value uniqueness will go out of their way to acquire VIP service from a store – even if it means spending more money.
Exclusive digital loyalty programs are a method for restaurants to offer consumers more sophisticated and customized rewards. Restaurants no longer have to settle for basic "points" or discounts for all clients: now, they can reward specific preferences like favorite meals, and they can do it from the comfort of their phone!
It's no longer just about points: given today's quickly developing technology, there's more possibility to generate unique customer experiences suited to your preferences.
4. Collect feedback and referrals
Knowing what your customers think can help you improve their experience. Creating polls, surveys, and interviews is a good way to collect honest feedback.
Don't forget that Domino's Pizza was able to reinvent itself thanks to customer feedback. Hence, ask your guests questions about their dining experience and listen to what they express: this will help you create the restaurant of their desires for future dinners.
By including benefits for references, you can turn your most loyal customers into brand advocates. For example, if you provide catering services, this could be a game-changer for your business as catering referrals can be highly profitable.
Create a referral program that rewards people for spreading the word, and then advertise it both online and offline. Including a note on guest's checks is another approach to let people know about the incentive.
In fact, if you have a digital loyalty card (such as you can create with PassKit or Loopy Loyalty) you could easily put a link on the digital card to a feedback form. Or a link to YELP or other review sites.
Make it easy for your guests to leave feedback in the place you want them to leave feedback.
5. Teach your employees
Source: Unsplash
If your staff aren't properly trained, no loyalty program will flourish. They must be able to sign customers up for the loyalty program and help in creating special offers. Make sure your staff uses the POS system and loyalty apps efficiently to redeem loyalty points.
For example, by implementing Apple Wallet and Google Pay passes into your customers' experience, PassKit allows you to expand your mobile reach. You can create, manage, deliver, and monitor the success of digital discounts, loyalty cards, membership cards, and more without having your customers download an additional app.
Most importantly, see how it runs in practice and seek input. No one understands better how well a promotion is doing than employees who directly contact customers: if they're unwilling to make a deal with the customer, find out why. They may have managed to find out something you haven't.
When creating a rewards program, make sure your customer service team has everything they need. Training should cover the following topics:
How to use their point-of-sale system and loyalty apps to give reward points for transactions
What are the various tiers, and what rewards can be obtained in each one
What kind of technical support will be accessible when it's needed
6. Promote your loyalty program offline and online
Source: P2P
77% of customers are more likely to buy from a company that their friends or family told them about. We know that the best marketing is a live word. Therefore you should focus on your current customer's happiness to ensure the restaurant's and brand's growth – this could even lead to them becoming regular customers who will recommend you.
Rather than investing money in a sponsored marketing campaign, you should try to persuade people who already know and like you to join the loyalty program. That is because they are more likely to recognize the value in doing so.
In addition to promoting your loyalty program offline (customer recommendations, promotional materials, merchandise), try social networking since it's another way to connect with customers on a personal level.
Share joyful customer experiences on social media, such as posts of customers who have claimed a freebie. That has the extra benefit of letting your team know your loyal customers and creating a welcoming environment that extends past business.
Here are some fresh ways of communicating with customers to make them feel more included and informed about the loyalty program:
Fun: Try sending creative and fun congratulation emails each time your customer advances to a new rewards level.
Intriguing: Create special offers and promotions for loyalty program members. Promote them through your social media ads, emails, or your website.
Optimistic: Run limited-time offers. Let your guests earn "X" points for each item you buy from our menu. This way they can collect points and use them for discounts or free goods. Make this offer only valid in the next 24 hours and incorporate it through a personalized message that you'll send to your customers to encourage them to visit your restaurant..
Informative: Create tips on how consumers can save money or get the most out of your restaurant visit. Include this information on your website, social media posts, or even through an informative email.
Conclusion
A strong loyalty program aims to keep customers coming back, demanding a positive customer experience and a clear understanding of what works. These are our seven tips on making the most of the restaurant loyalty programs that we in PassKit researched and approved! We hope that this article inspired you to act now.
Remember to make sure your systems are sturdy enough to operate your loyalty program properly, no matter how you arrange it. Keep track of its progress and update your restaurant loyalty program whenever there is a chance for improvement.
Good luck!
FAQ
Do loyalty programs work for restaurants?
Yes, they do. According to a study, customers would boost their business to a specific restaurant by 35% if they had "an enticing loyalty card program," 73% of customers would recommend a restaurant to companions if the restaurant had an alluring program.
Why should restaurants have loyalty programs?
Loyalty programs encourage customers to return. Even just the idea of a higher value than a competitor will enable customers to choose your restaurant over a rival.
What are some examples of loyalty programs?
Some of the best loyalty program examples are from DSW, Starbucks rewards, Sephora, and Amazon Prime.

DSW has a traditional VIP loyalty program that gives consumers points for every purchase and has tiers of prizes that customers can unlock as they spend more.
Starbucks' customers must order or pay through the Starbucks app to earn loyalty points. This method of centralizing client interactions delivers a goldmine of information about customer preferences and behavior.
Sephora's Beauty Insider rewards program is extremely popular. It has a loyal following of more than 25 million customers, who account for up to 80% of Sephora's annual sales. Customers get rewards based on a typical point system for each purchase. In addition, members can choose how to use their reward points.
The Prime membership program from Amazon is very popular. Prime members get unlimited free two-day delivery on millions of items, as well as additional benefits like Amazon's streaming service and Prime Day deals for a fixed annual price.