Businesses are always looking for ways to increase their profits, and with the rapid advancement of technology, there are now more options than ever before.
One strategy that has been gaining popularity is the mobile wallet loyalty program, which offers a convenient and compelling way to engage with customers and drive repeat purchases.
By combining the benefits of a loyalty program with the convenience of mobile wallets, companies can elevate the customer experience and build lasting relationships with their audience.
In this blog post, we'll explore the essentials of mobile wallet loyalty programs, provide step-by-step instructions for creating one using PassKit, and offer practical tips to help you succeed.
What is a mobile wallet loyalty program?
Image source: Freepik
A mobile wallet loyalty program is a marketing strategy that helps you reward and retain loyal customers by offering incentives and benefits for repeat purchases.
Unlike traditional punch cards or physical loyalty cards, these programs harness the power of mobile wallet applications such as Apple and Google Wallet to offer a seamless and convenient experience.
Customers can earn loyalty points and prizes for interacting with your company using mobile devices. The incentives usually include discounts, cashback, exclusive offers, or even free products or services.
How mobile wallet loyalty program benefits your business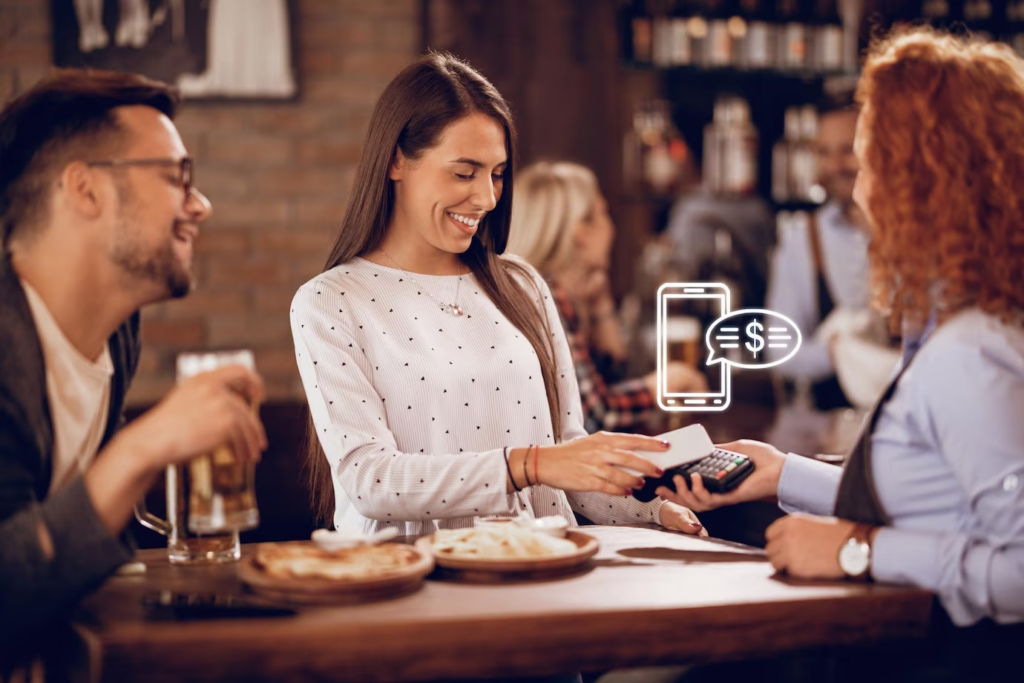 Image source: Freepik
Implementing a mobile wallet loyalty program can provide numerous benefits for your business. Here are the most important advantages.
Enhanced customer loyalty
Mobile wallet loyalty programs provide customers a hassle-free and enjoyable way to connect with your brand.
When your customers have your loyalty program cards saved in their mobile wallets, it is a constant reminder of your business, increasing the chances of selecting your products or services over those of your rivals.
Data insights
You can gather important data insights on customer behavior, preferences, and purchase history and improve your marketing efforts and product offerings.
With a data-driven approach, you can use mobile wallet marketing to provide customers with offers and promotions that genuinely appeal to them.
Cost-effective marketing
Unlike traditional marketing channels, mobile wallet loyalty programs provide a cost-effective way of engaging with your customer base.
These programs enable you to send personalized offers and promotions directly to mobile wallet users without printing and distributing physical materials. It not only saves costs but also positively impacts the environment.
Streamlined customer experience
Mobile wallet loyalty programs provide a seamless and stress-free experience for customers. There's no longer a need to carry physical loyalty cards or remember account numbers.
All the necessary information is conveniently accessible on smartphones, resulting in a smoother, more pleasant shopping experience that fosters customer satisfaction.
However, customer loyalty programs also have their set of challenges to consider.
What are the challenges of mobile wallet loyalty programs?
It is essential to understand the following hurdles to successfully navigate the terrain and maximize the potential of your mobile wallet loyalty program.
Adoption barriers
Businesses often have difficulties implementing mobile wallet loyalty programs since they must encourage customers to adopt and use them.
Potential barriers include concerns about data security and unfamiliarity with the technology. Overcoming these obstacles requires effective communication, education, and prioritizing data security.
Technical issues
If your program or mobile wallet card does not function properly, it may cause customers to become frustrated and abandon the program. Ensuring your program operates smoothly and providing adequate customer support is crucial to overcoming this problem.
Competition
To set yourself apart, you must have a distinct strategy and attractive incentives that appeal to your intended audience. A steady and captivating program is essential for maintaining customer attention and dedication.
Data privacy
As you collect customer data, it's important to remember your responsibility to protect it. With rising data privacy concerns, customers are more cautious about sharing their personal information.
To establish trust, it's crucial to implement strong data security measures and be transparent about how you use them.
Finally, you need proper software to create, manage and promote your mobile wallet loyalty program. Let's discuss the essential features you should focus on.
The key features of a mobile wallet loyalty software
To ensure the success of your mobile wallet loyalty program, it is crucial to select software that integrates essential features for easy program management. Let's share some of them.
Seamless integration with mobile wallets: Your loyalty program should integrate with popular digital wallets like Apple and Google Wallet. It lets consumers conveniently add and access their loyalty customer cards on mobile devices.
Personalization: Effective customer incentive programs tailor rewards and offers to individual customer preferences and behavior, creating a sense of exclusivity and appreciation.
Gamification: Adding elements like challenges, badges and different reward tiers to your program can make it more engaging and increase customer loyalty.
Data security: You need to prioritize customer data privacy by implementing strong security measures and being transparent about collecting, using, and storing loyalty program data.
Omni-channel approach: Leveraging mobile wallets lets you expand your loyalty program's reach across multiple sales channels, including physical stores, e-commerce websites, and mobile apps. It allows existing customers to easily engage with your program no matter where they interact with your brand.
Real-time updates and notifications: You can stay connected with your customers by sending them real-time updates and notifications. Tell them about exciting new customer rewards, exclusive promotions, or special deals when they're nearby. Push notifications are a great way to remind customers about your program and motivate them to participate.
Performance metrics and reporting: It is important to regularly evaluate the effectiveness of your loyalty program using various metrics and reporting tools. By monitoring program engagement, customer retention, and ROI, you can gain valuable insights to improve your strategy and identify areas needing enhancement. You can use this information to justify continued investment in the program.
Remember that all features should align with your business goals, target audience, and industry. We have a suggestion to help you save time on research and reward loyal customers faster.
PassKit is our customer loyalty software that integrates with digital wallets, making it easy to develop a mobile wallet loyalty program.
Allow us to explain further about PassKit and its benefits.
How to create a mobile wallet loyalty program with PassKit
Welcome to PassKit from PassKit on Vimeo.
Now that we've covered the fundamentals, let's dive into creating your mobile wallet loyalty program using PassKit, a leading mobile wallet service platform that simplifies the process.
Here's a step-by-step guide.
Sign up for PassKit
To get started, create a PassKit account and enjoy a 45-day free trial to test all features. After the trial period, you can continue to use our platform with a pay-as-you-go model that suits your business needs and receive discounts based on your usage.
Access the Pass Designer
Once logged in, access the Pass Designer tool. It is an intuitive drag-and-drop visual editor that requires no coding or design skills.
Pass Designer simplifies creating a mobile wallet loyalty card, enabling you to complete the task in minutes instead of days.
The interface presents all the necessary information in a clear and easy-to-understand manner.
Choose one of the loyalty card templates
PassKit offers a pre-made loyalty card design aligned with Apple and Google guidelines to kickstart your loyalty program.
You can design membership cards, loyalty reward cards, e-gift cards, and digital passes like mobile tickets and boarding passes.
Customize your digital loyalty card
You can personalize your loyalty business cards by adding your logo, colors, and branding elements to make them visually appealing and recognizable.
Add an expiry date and include a QR code or barcode to make your cards scannable with the PassReader app for iOS and Android.
You can also add a personalized touch to each card by implementing the customer's name, member status and tier points.
Define fields for collecting customer data
PassKit lets you choose which customer data to require, including email addresses, phone numbers, and birthdates. It's crucial to have a clear purpose for collecting customer information and to ensure they comprehend why you're requesting it.
Set up a reward structure
Defining the rewards they can earn and the actions required to achieve them is essential to incentivize customers. Make sure the rewards are desirable and realistically attainable.
With PassKit, you can easily set up a reward system that works for your business.
Start a 45-day free trial now.
Start distributing your mobile wallet loyalty card
When you implement mobile wallets into your loyalty program, you can use digital and traditional channels to promote and send your cards to customers.
PassKit's multichannel distribution lets you broaden your reach and communicate with buyers on the channels they use the most.
Once your loyalty card is ready, share it via email, social media, or your website. Encourage customers to add it to their mobile wallets with a single tap on the card URL.
You can also send personalized in-app rewards.
It helps you provide a connected customer experience across all brand touchpoints.
Promoting your mobile wallet loyalty program is essential for its success. Consider offering an incentive for customers to add the card, such as an initial bonus stamp or points.
Analyze the performance of your mobile wallet loyalty program
With PassKit, you can easily track your loyalty program KPIs.
You can see how many enrolled members you have, track how many cards users installed or uninstalled from their wallets, and the total number of cards you deleted via the API or web interface.
You can see your results in an intuitive dashboard and track your progress daily, monthly and yearly or set custom dates.
You can monitor which digital wallet app your customers use the most and evaluate what distribution channel brings the most customers to your mobile wallet loyalty program.
Regularly review your program's performance metrics and adjust your strategy accordingly. If certain rewards are prevalent, consider expanding on them or introducing similar offers.
Start a 45-day free trial to access our platform.
Effective tips for a successful mobile wallet loyalty program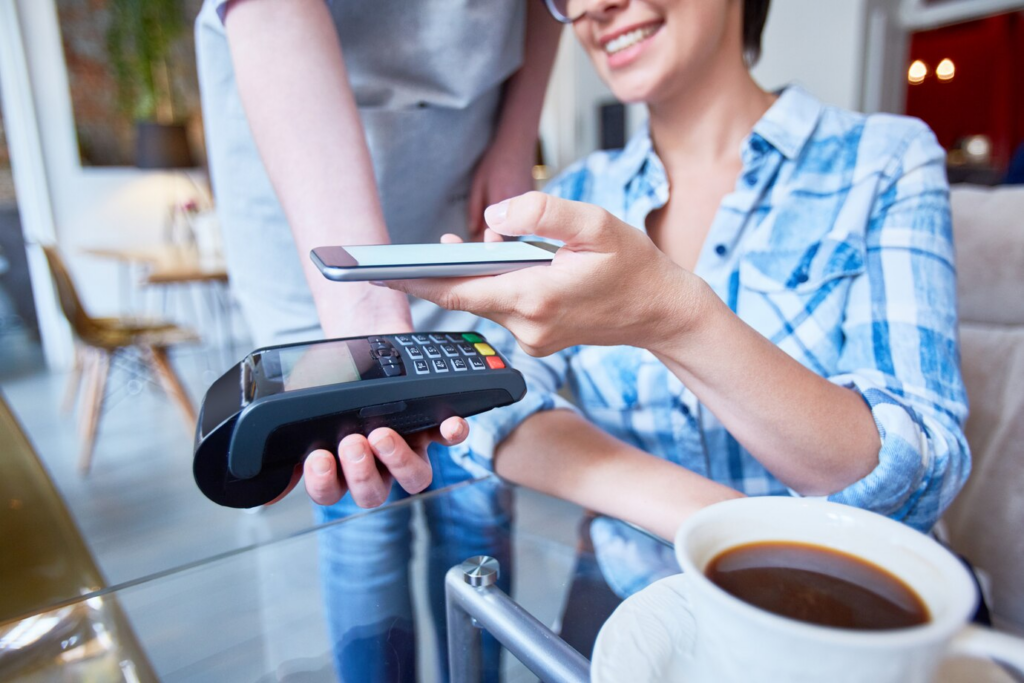 Image source: Freepik
Creating a successful mobile wallet loyalty program requires careful planning and execution. Here are some practical tips to ensure your program thrives.
Start with clear objectives
Establishing clear goals and objectives for your program is crucial to measuring its success and impact on your business. These objectives will guide you and enable you to determine if you're achieving what you set out to do, whether increasing customer lifetime value, retention, or sales.
Know your target audience
To effectively engage with your customers, knowing what they like and how they behave is essential. You can strengthen your connection with your audience by tailoring rewards and promotions to their interests.
Consider dividing your customer base into different groups and tailoring your offers to each segment. For example, a boutique could offer personalized discounts on items that match each customer's purchases.
Keep it simple and user-friendly
A loyalty program that is too complex can discourage people from joining. If the rules are too detailed or the instructions are unclear, people may become frustrated and lose interest in the program.
Customers should be able to easily understand how the program works and how to earn rewards.
Ensure a smooth transition to the mobile wallet program
Provide simple instructions to help customers store your loyalty card on their mobile devices. You could even create a guide or video tutorial to show them exactly how to do it.
And to reassure any customers concerned about data privacy, address those concerns and make it clear that you'll keep their information safe.
Always be available to assist customers who may need help along the way.
Incorporate exclusivity
One way to make customers feel special is by offering premium rewards or early access to promotions for those who are part of your loyalty program.
Also, consider hosting private events or sales only for your program members. This sense of exclusivity can help customers feel appreciated and valued.
Develop a marketing strategy
Promoting your loyalty program through different marketing channels is essential to increase customer participation. It can include sending emails, social media ads, and in-store signage.
By diversifying your marketing strategy, you can reach a wider audience and encourage more customers to join.
Remember to highlight the program's benefits consistently and motivate participation to engage customers.
Encourage word-of-mouth referrals
Encouraging satisfied customers to refer their friends and family to your loyalty program can be a great way to grow your customer base.
Consider offering incentives such as bonus points or discounts for successful referrals. It can help spread the word about your program and organically attract new customers.
Encourage user-generated content
One effective way to build trust and credibility for your business is by encouraging customers to share their experiences on social media and tag your business.
This type of user-generated content serves as an authentic endorsement of your brand.
You can showcase customer reviews, photos, and testimonials on your website and social media platforms to further establish your business's credibility.
Solicit and act on customer feedback
It's important to ask for feedback from those participating in your loyalty program and use their suggestions to improve.
You can gather feedback through surveys, focus groups, or online reviews. Address any issues and implement changes that will enhance the user experience.
Stay current with industry trends
To keep your loyalty program competitive, staying up-to-date on the latest trends and advancements in mobile wallet technology is important.
By doing so, you can incorporate new features and capabilities to improve the customer experience and show your commitment to providing the best service possible.
PassKit saves you time in this process. Start a 45-day free trial.
Final thoughts about the mobile wallet loyalty program
Mobile wallet loyalty programs are becoming increasingly popular among small businesses to attract, retain, and engage customers. This innovative approach helps companies increase revenue, build brand loyalty, and stay competitive in today's digital age.
Using PassKit's easy-to-use platform and following the best practices outlined in this article, you can create a successful mobile wallet loyalty program to achieve long-term success.
PassKit's platform makes creating, managing, and tracking your mobile wallet loyalty program easy. You can customize your program's design and branding, produce and distribute mobile loyalty cards, and track customer engagement and program performance.
With PassKit, you can also integrate your loyalty program with other marketing channels, such as email, SMS, or social media, to maximize its impact.
Don't wait – start reaping the benefits of mobile wallet loyalty programs today!
Sign up for PassKit now and enjoy a 45-day free trial.