If you are looking to make your business even more successful you need to decide what customer loyalty apps to use now. Because loyal customers are the key to running a successful small business. After all, 65% of a company's business comes from existing buyers. If you are looking to strengthen relationships with your customers you should consider running a loyalty program.
Although there are different types of customer loyalty programs, the reward system remains the most popular one among all. It means that a customer loyalty program rewards existing customers who frequently buy your products or use your services. The rewards usually come in the form of points, cash back, gifts or other benefits.
Why should you build loyalty programs?
Business owners running a loyalty program are usually looking to boost sales, improve customer engagement, and increase customer retention rates. Loyalty programs have grown even more popular over the past decade as acquiring a new customer may cost up to 25 (!) times more compared to retaining an existing one. Apart from the obvious financial benefits, there are also many others:
A loyalty program is a reward for your customers that makes them happy
A loyalty program makes your customers feel appreciated and stick with you longer
A loyalty program helps you build a thriving business with a large customer base
Loyalty solutions make relationships with customers more personal
Loyalty solutions make you less reliant on referrals and paid marketing
Loyalty campaigns help you work towards long-term brand engagement
A loyalty program motivates customers to repeat purchases
There are a number of customer loyalty apps to get your loyalty program up and running. If you are looking for an easy and fast solution to help you build a loyal audience, we have compiled a list of the top five customer loyalty program apps in 2021.
The 6 Best Customer Loyalty apps for your business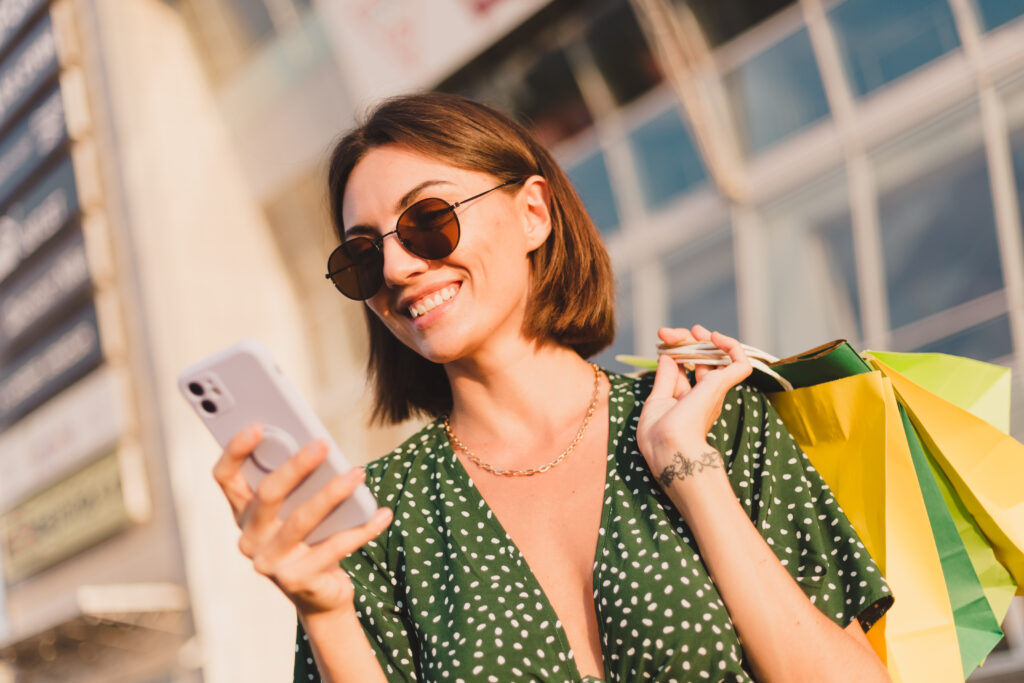 Customer loyalty programs have evolved over the years, and your business needs to do the same. Today's consumers are no longer interested only in the punch card concept. They want engaging experiences and exciting opportunities to earn rewards.
If you decide to run customer loyalty programs, check out these five best customer loyalty apps in 2021. They have gained popularity for their intuitive design, useful features, and ability to help brands create lasting relationships with their customers.
PassKit loyalty platform
PassKit is a software as a service that enables businesses of any size to leverage the familiarity and trust your customers have with Apple Wallet and Google Pay. Familiarity and usage has grown exponentially during the COVID-19 Pandemic. PassKit helps you reward customers and create a frictionless connection between their online and offline experiences. It offers you the easiest way to turn physical store cards and vouchers into digital passes that your customers can store and use with their built-in digital wallet without the need to download an actual app.
The digital loyalty card is a typical use case of Apple Wallet and Google Pay Pass. It allows your customers to collect points over time, see all their rewards in one place, and use them in real-time when they're in your store, restaurant, or gym with just a few taps on their phones.
When you integrate the PassKit loyalty platform into your business, you can track your passes distribution and performance immediately. Also, PassKit is easy to integrate with your POS and CRM, so you don't need to replace any existing software. You just plug PassKit into your business processes and add digital loyalty cards to your customers' experiences. You don't need any coding skill, complicated development, or advanced setup to implement your very own contactless loyalty rewards programs.
How to create a loyalty card using the PassKit loyalty app
PassKit's web application helps you design and launch your loyalty program fast. It is easy to use, and it takes only a few steps to create and track rewards. Let's go through each step.
Visit the PassKit platform and create your free account.
Name your project and choose what you want to create – a loyalty card, membership card, or coupon card.
Choose how you want the cards to look for Android and Apple users. PassKit makes sure that your design complies with the very latest Apple Wallet and Google Pay design standards.
If you want to scan the loyalty card – at your POS or using the PassKit PassReader – choose a barcode type.
Add images such as your logo and hero image.
Define colors you want to use.
Add basic information for your template.
Add useful sections.
Add backfield information.
Add useful links such as social media profiles, official websites, etc.
Save your design.
That's it. And if you get stuck at any time there's a broad range of easy to follow tutorials at help.PassKit.com.
Now you're ready to instantly reward your customers with the great experience that keeps them coming back for more.
Promoting your loyalty program with PassKit
Once you've designed and launched your program, PassKit provides you with everything you need to promote and distribute your digital loyalty cards.
If you already have a list of customers, you can upload their emails to PassKit. Your customers will receive an email with their personalized digital loyalty card attached.
If you want more people to sign up, you can use the PassKit enrolment link on your website and social media page.
Also, PassKit provides you a QR Code that you can print out and use in-store so people can even sign up for your loyalty program while in your store.
Once your customers save the digital wallet card in their wallet, they will receive a notification when they are near your store location, making it super easy to find and remember your brand. All your customers need to do is tap on the notification to open it without unlocking their phone.
If you want to get creative in rewarding customers, you can send them behavior-driven or time-sensitive messages. For example, customers can receive a notification on their birthday with a reminder to redeem their loyalty points or a reminder that their coupon will expire in a couple of days.
Who is it for? And why should you use PassKit?
Local businesses are creating loyalty programs to improve their business and increase customer loyalty. If you own a coffee shop, nail salon, hotel, catering business, or any other small business, PassKit helps you retain customers or gain new customers with customer rewards.
Here are some additional reasons why you should choose PassKit:
It's contactless, so it's safer to use during the coronavirus pandemic
It's paperless, so you're saving the environment
It's not necessary to design or print anything
It's fast to set up, so it saves your time
It allows CRM and POS integration to track all loyalty data
Data collection and analysis is the secret of any successful business. PassKit enables you to make smart business decisions by combining offline and online data in real-time.
PassKit Pricing
PassKit allows you to pay only for what you use without any commitments. PassKit offers two billing models, one for multi use passes, like membership cards or loyalty cards, and the other for single use passes, like tickets and coupons. In each case, you can test each model with a free trial that lasts for 45 days.
After that, your subscription will start. You can choose your monthly plan based on the number of members you have and the loyalty cards you need to create. For example, your monthly plan can cost $39.50 for 250 members, $44.00 for 350 members, $50.75 for 500 members, or $73.25 for 1000 members. For more information, visit the Passkit Pricing page. We encourage you to sign up for PassKit to start your seamless customer loyalty journey. Feel free to give it a try and share your feedback with us!
Loopy Loyalty platform
The Loopy Loyalty platform lets you create, manage, and assign digital punch cards that your customers can use after each transaction. When customers collect enough punches, they can use them to unlock rewards. It helps you retain customers, increase customers loyalty and drive repeat purchases. Loopy Loyalty supports Google Pay and Apple Wallet, making it easy for your customers to earn rewards on their phones.
Loopy Loyalty is best suited for small businesses such as coffee shops, hair salons, restaurants, massage parlors, nail salons, bars, and fitness centers, looking to engage more customers. It lets you create unlimited loyalty cards, process unlimited transactions, and offer unlimited rewards to your customers by using only one platform.
How Loopy Loyalty works
Loopy Loyalty lets you create and customize your stamp cards in minutes by using the online platform. Also, you can define all rules regarding rewards redemption. It's simple to use, so you don't need any design or coding skills, POS, or app development.
You can promote your digital loyalty program using the unique URLs, QR codes or email, text, and social media. These cards get stored in their Apple Wallet or Google Pay, so your customers can use them immediately. They will buy more from you to collect more stamps.
You can reach out to your customers with targeted messages to keep them engaged and informed. Also, they can receive location-based messages when they are near your store, coffee shop, or gym. Your customers will see these messages without unlocking their phones. Subtle reminders for them to come in for a visit and collect a stamp!
You can reward your customer by using the Loopy Loyalty Digital Stamper iOS or Android app. Also, if you use the online stamper tool, you can reward your customers regardless of their physical location.
Loopy Loyalty helps you track key metrics so you can optimize your program. You can use data to segment your customers and reach out to them with personalized deals, increasing your ROI in the process.
Loopy Loyalty pricing
Loopy Loyalty offers three pricing plans with different features. You try each plan with a 15-day free trial. You don't need to leave your credit card information, and you can cancel each plan anytime.
The Starter plan costs US$18 per month; or if you are ready to commit for a year just $180 paid annually
The Growth plan costs US$50 per month; or if you are ready to commit for a year just US$468 paid annually
The Ultimate plan costs US$65 per month; or if you are ready to commit for a year just US$600 paid annually .
Glue Loyalty
Image source:jewishbusinessnews.com
Glue is a loyalty card app that helps you reward your customers for their repeat purchases with discounts and other perks. It is best suited for local businesses such as cosmeticians, restaurants, automotive, barbers, massage therapists, etc. It lets you create and distribute branded loyalty cards, giving your customers instant access to rewards on Android, iPad, and iPhone devices.
There are two ways that Glue Loyalty makes it easy for you to offer loyalty cards: manual or automatic. If you choose to create a loyalty card manually, you can change the customer's card anytime. If Glue does this for you, it will create a personalized card for each customer automatically.
If your customers want to use your loyalty card, they need to download the mobile app, create a free account and log in for the first time.
What you get with the Glue loyalty card app
Glue Loyalty helps local businesses turn new customers into repeat customers and generate more revenue by delivering a personalized in-store experience. If you choose Glue out of other loyalty card apps you can:
Create unlimited loyalty cards
Make changes whenever you want
Transfer from paper to digital
Get analytics to follow all card activities
Engage your customers on multiple communication channels
A major challenge for businesses trying to use a digital card is the lack of understanding of what it is and how it works. To avoid customer confusion, be sure to let them know of the difference.
Glue Loyalty app pricing
Glue Loyalty offers two types of plans, the first one is for local businesses, and the other is for business chains. In each case, you pay only for members who use your loyalty app. If you have up to seven members, you can start with a 14-day free trial.
If you choose other plans for local businesses, you will pay:
$29.9/month for 8 to 50 members
$59.9/month for 51 to 120 members
$119.9/month for 121 to 500 members
If you're an owner of the business chain and have from 501 to 2500 members, you can contact sales reps for pricing details.
CandyBar loyalty app
Image source:crozdesk.com
CandyBar is a loyalty app that lets you incentivize customers by providing them rewards and unique in-store experiences. Customers can collect points and redeem them for free items and brand-specific rewards based on their previous spending behavior. It is best suited for florists, pet stores, automotive, salons and spas, retail, food, and drink businesses.
How CandyBar works
When your customer buys your product or uses your services, she can add her phone number to the check-in device at your counter to create his account. She doesn't have to download any app. Then your employee receives notification and approves the stamp for the customer.
The customer will see that she earned a stamp and receive a text message that contains a link. It will take her to Facebook Messenger to see how many stamps or rewards she has earned. She can use them whenever she wants to.
On the other hand, store owners have access to analytics that is a significant feature in a loyalty program. Loyalty insights give business owners a bigger picture of their customer interests and behavior. Also, store owners can gather customer feedback on rewards programs and in-store experiences.
CandyBar pricing
CandyBar offers two pricing plans to choose from: one for small businesses and one for medium-sized businesses. It also includes a free trial that lasts for 30 days, so you can test all features.
A Standard plan includes unlimited stamps, unlimited customers, unlimited rewards, and 500 text messages/month for $45/month.
An Enterprise plan includes unlimited stamps, unlimited customers, unlimited rewards, unlimited text messages, an account manager, and priority support for $3,999/year.
Perkville loyalty software
Image source: getapp.com
Perkville is an automated loyalty software that helps you show gratitude to your customers with digital gift cards, loyalty rewards, and other perks. It enables you to incentivize and reward social sharing and referrals, allowing users to collect points and rewards simply by engaging with your business.
You can design your own loyalty program or choose one of Perkville's options to drive growth and increase customer retention. It is best suited for yoga, health, and fitness, retail, and beauty businesses.
How Perkville loyalty software works
Perkville's loyalty program lets you focus on growing your business with an automated five-step process:
You create an account and define the customers' actions you want to reward.
You integrate Perkville with your POS or scheduling system automatically.
Customers start with social sharing and referrals.
Perkville gets information on customer activities from your POS or scheduling system.
Perkville rewards your customer.
The customer receives an automated email with an invitation link, joins your program, and redeems his points in your store.
Perkville helps you with retaining customers. By offering your customers the opportunity to earn rewards by completing a set of actions that reinforce your brand image, you can build stronger relationships with them and increase your revenue.
Perkville pricing
Perkville currently doesn't offer any pricing information on their official website, but you can schedule a free demo to see how the software works.
Loyalzoo loyalty software
Image source: getapp.com
Loyalzoo provides loyalty programs and prime-style membership programs for a recurring fee. To start using the Loyalzoo merchant app, you should complete the signup form first and create your account. After that, install the app on your preferred device and start using it in your store. The app allows you to see customer check-ins and give them reward points.
By using the Loyalzoo dashboard, you can track results and measure the success of your loyalty campaigns. If you see a drop off in your results, you can always remind customers of your brand with push notifications. Also, Loyalzoo offers multi-location support meaning your customers can redeem their rewards at all your business locations.
How Loyalzoo works
Loyalzoo offers a convenient three-step process to help you reward and re-engage your customers:
Create your account and set up your loyalty program.
Register customers yourself by using their phone number or email.
Use Loyalzoo marketing platform to send promotions based on customers' purchasing behavior.
Also, Loyalzoo integrates with POS systems, such as Clover and Square. It provides businesses with control over their points and rewards strategy while handling transactions and tracking customers' spending habits simultaneously.
Loyalzoo pricing
Loyalzoo's digital loyalty plan has three types of pricing packages. Each package has a 7-day free trial that lets you test all features. You don't have to sign any contract or add your credit card information.
The Essentials package to get your loyalty program started costs $27/month per store.
An SMS package that adds SMS functionality costs $67/month per store.
An SMS+promos that lets you use marketing automation features costs $97/month per store.
Overview of the 6 top customer loyalty program apps
If you are still a little uncertain about which customer loyalty program to choose, this short overview should help you make an informed decision.
| | | | | | | |
| --- | --- | --- | --- | --- | --- | --- |
| | PassKit | Loopy Loyalty | Glue Loyalty | CandyBar | Perkville | Loyalzoo |
| User reviews | N/A | 4.40 out of 5 on Capterra | 4.70 out of 5 on Capterra | 4.60 out of 5 on Capterra | 4.60 out of 5 on Capterra | 4.40 out of 5 on Capterra |
| Best for | Hospitality, Travel, Retail, and Insurance | Retail, Food & Beverages, Beauty Salons | Retail, Hospitality, Food & Beverages | Retail, Hospitality, Food & Beverages | Health, Wellness And Fitness, Beauty and Retail | Retail, Food & Beverages, Restaurants |
| Requires mobile app download | No | No | Yes | No | No | Yes |
| Support | Live chat, help center, | Live chat, help center, docs | Live chat, help center, FAQ, email, phone | Live chat | Help center | Help center, email, phone |
| Free trial | Yes (45 days) | Yes (15 days) | Yes | Yes | N/A | Yes |
| Pricing | Starts at $39.50 per month | Starts at $15.00 per month | Starts at $29.90 per month | Starts at $45.00 per month | N/A | Starts at $27.00 per month |
Let's summarize our key findings
We know you have a lot of questions about customer loyalty apps. So we've prepared our answers to help you find a great customer loyalty platform for your business.
How do loyalty programs work?
Loyalty programs are a two-way street. Customers receive great deals, special offers, and discounts for repeat purchases. Businesses earn more from conversions or repeat sales as a result of maintaining relationships with customers.
What are loyalty card apps?
Loyalty apps let your customers earn and keep track of their loyalty points on a mobile device. These points then translate into rewards, which they can redeem in many ways. Customers can earn points by shopping, sharing their experience on social media, or referring friends. A customer loyalty app helps you increase customer retention, improve customer engagement and increase customer loyalty.
How do I create my own loyalty program?
To develop a customer loyalty program, you'll need to assess the current level of customers' satisfaction and set goals and budgets accordingly. Then choose which customers to target and define tactics that will motivate them to purchase. In the end, use customer loyalty software to offer rewards and encourage customer spending with unlimited transactions. For more information, read our article on customer loyalty programs for small businesses.
What makes a great loyalty program?
Your loyalty program should be simple, fun, and easy to navigate on mobile apps. It should also bring value and save customers money on purchases, providing them opportunities for free products or services. People love collecting points that can translate into real rewards. But the most important thing is to make sure your loyalty program has an emotional connection. It needs to make people happy when they think about it, even outside of purchasing situations.
What is the best loyalty program app?
The answer depends on the needs of your business and your overall loyalty program strategy. What you want to achieve and how much money you're willing to invest are significant questions that will affect your choice. If you run a small offline business such as catering, coffee shop, hotel, gym, nail salon, etc. start with PassKit, it's completely free of charge during the first 45 days.